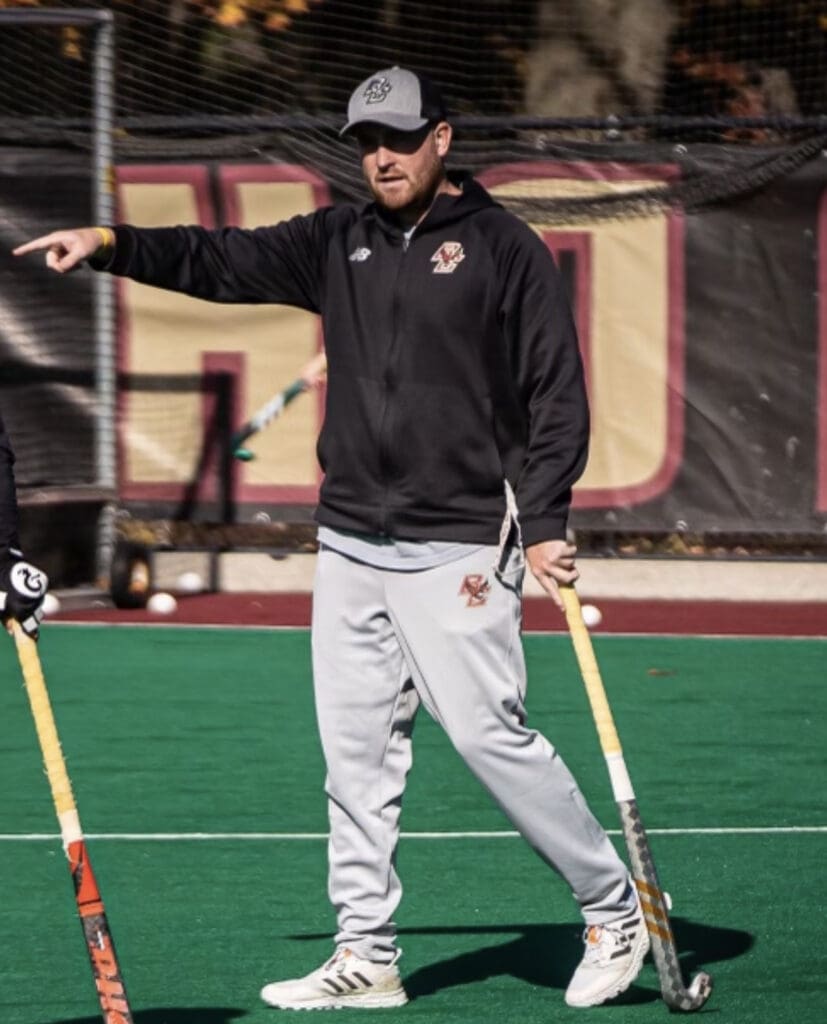 Patriot Field Hockey is thrilled to welcome Mark Foster to our coaching staff. Mark brings a wealth of expertise and talent to our program.  He currently serves as the Associate Head Coach for Boston College Field Hockey. Prior to his role at Boston College, he enjoyed a distinguished two-and-a-half-year career with The WC Eagles, one of the nation's premier club field hockey programs, based in Pottstown, Pennsylvania.
Mark's tenure at The WC Eagles was marked by remarkable achievements, as he made significant contributions to five teams that secured the prestigious USA National Club Championships. Notably, his advanced knowledge led to titles in the Under-14 category in 2015 and 2016, the Under-16 division in 2015 and 2016, and the Under-19 division in 2015.
Before making his mark in the United States at both WC Eagles and Boston College, he embarked on his coaching journey in England in 2014, where it all began at his alma mater, Durham University. His coaching responsibilities extended to both the Women's Development and Performance teams, reflecting his dedication to nurturing talent and promoting excellence in the sport of field hockey. Mark's own journey in field hockey began as the captain of Durham's men's field hockey team, where his leadership played a pivotal role in securing Premier North division titles in 2012 and 2014, paving the way for national tournament appearances in those remarkable seasons.
We are fortunate to have Mark as a valued member of our team.