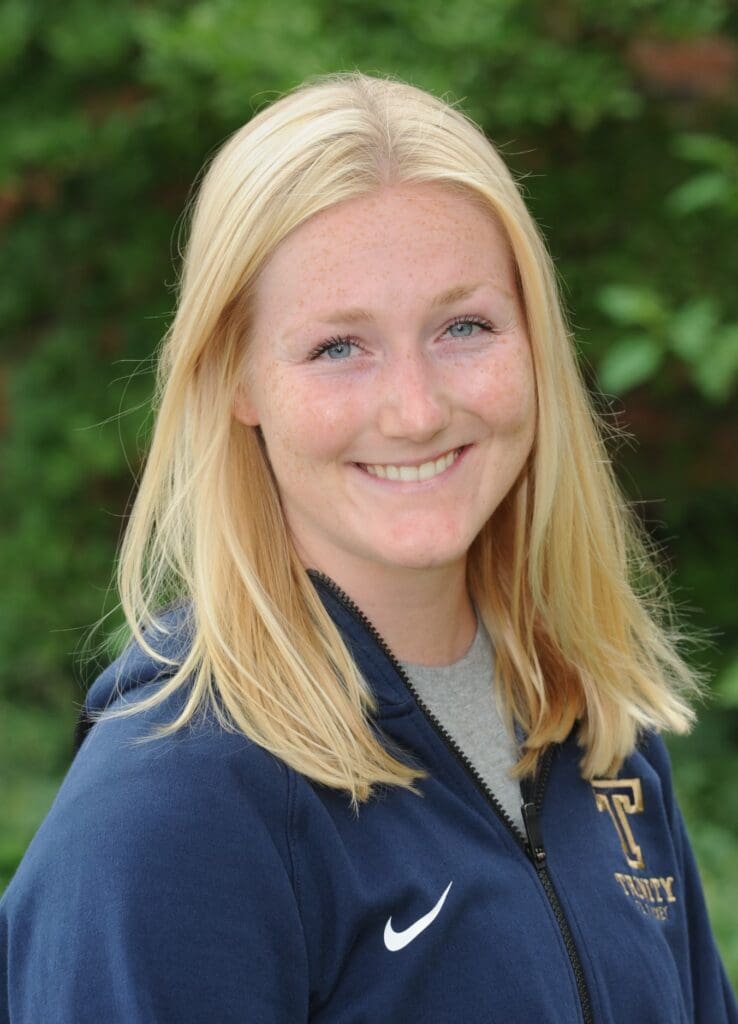 Molly King is a senior captain and standout defender at Trinity College. Pursuing her passion for the environment, she is majoring in Environmental Science. Originally from Canton, MA, Molly's journey in field hockey commenced in the fourth grade, and her connection with Patriot Field Hockey, under the guidance of Patti, has been a pivotal element of her sporting career.
Molly wholeheartedly attributes her enduring field hockey career and accomplishments to the unwavering support, coaching, and mentorship she has received from Head Coach Patti and the Patriot Field Hockey program. As a senior leader and captain, she not only demonstrates her dedication on the field but also serves as a role model for her teammates.
Her love for the sport and her commitment to her team have not only refined her skills but have also fostered a sense of unity and excellence within her collegiate journey. Molly King stands as a shining example of the profound impact that Patriot Field Hockey can have on the development and success of athletes like herself.